Contrary to the stereotypes of everyone who works outside of the world of IT, I'm not a big Sci-Fi fan. I adore the work of Douglas Adams, but the typical Star Wars/Star Trek kind of thing leaves me cold. I'm more into gritty, contemporary drama than journeys to outer solar systems.
There is a commonly held idea that Sci-Fi is a predictor of the future. But as with the envisioning films that tech companies put out every so often, they can act as fabulous historical documents of the past.
Starship Troopers, the 1997 satire set in "the 23rd Century" is one of the few Sci-Fi films I can remember watching, and it recently became available for free on one of my streaming services. Watching it today, it seems so very dated. Here are a few reasons why…
Right from the off, there are news reports that we see accessed using a WIMP interface. Remember this was a time before mass internet use, but by when the combination of Windows 95 and Mac had pretty much seen off command line interfaces from day to day use for most people. Of course the places where we consume most content these days – phones, tablets and TVs – don't use mice and pointers…
A painting programme using "FEDPAINT" in an early classroom scene. The screen in CRT-curved. The software looks weirdly DOS clunky even in comparison to software that was available at the time – say Corel Draw…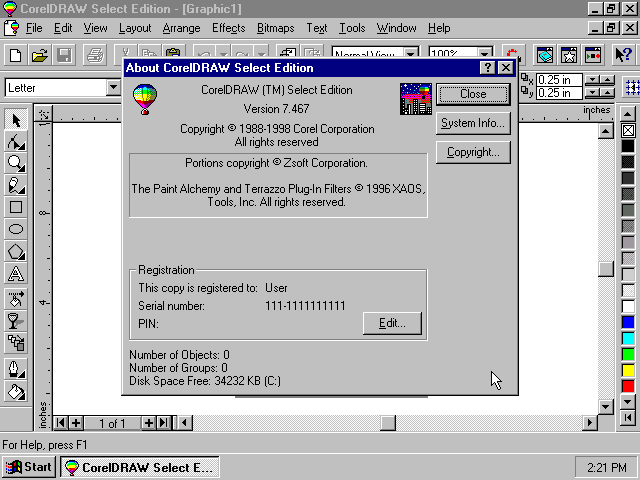 And look how clunky the devices on the students' desks look in comparison to modern day tablets and laptops…
A little later in the scene, a 3D projector beams a wireframe image into the classroom. All hail the metaverse!

In 1997 the future of graphics was very wireframe…
We see a laboratory telepathy test a little later. The cards on screen are pure Windows 3.1 Solitaire…
When the kids get to sign up, we start to see how paper is still so very important in the late 1990s. Each recruit has a piece of paper, and the guy at the desk stamps each one. With a stamp. With ink…
(and note the gloriously dated database in the background). More paper. Indeed one scene later involves a signed letter being ripped to pieces to allow a character to stay in the infantry. So much for signing things with immutable digital ledgers…
Back to wireframes as we sit in the cockpit of one of the bigger space ships. There's a hilarious scene where one of the recruits shows her proficiency by being able to plot a route more effectively than another, and has that route validated by the computer. Just imagine using a SatNav like that! Prepare your route and then submit it to TomTom for it to decide whether it's a good route or not…
This is basically Elite on the Amiga, isn't it?
How do recruits send messages to one another when they are on the other side of the galaxy? By sending little optical disks, obviously!

Remember this is in the days when sending video over the internet was a bandwidth impossibility. (As an aside, I had a neighbour in Clapham in 2000 who I had to talk down from trying to email a video to his girlfriend as his 56k modem really didn't stand a chance).
The is something a bit "Winamp skin" about that control panel under the screen, though.
At least shiny disks give you something to stare at wistfully when the message contained is from your girlfriend telling you she's dumping you…
Although it seems that it is possible to livestream video as well as play from disk, so let's end with what is obviously a predictor of the endless Zoom/Teams calls in which we now all find ourselves caught…
I don't know enough about Sci-Fi to know if Starship Troopers is a particularly good example of the genre. In some ways the film is far less cringeworthy than others from the era in terms of some representations (women are equal in rank for the most part to men in the future military, but they're mostly all insect fodder anyway…)
But I do find how tech has aged the movie really quite fascinating.