All of this talk about Nokia as made me reflect on my own history of mobile phone usage, which for the most part has been with Nokia devices over the years. I acquired my first mobile back in 1997, I think, and shortly after made my first blogging appearance on the much missed Blind Stupid and Desperate (see: http://www.bsad.org/hatred/cellular.html). But here's the run down as much as I can remember it of the phones I've owned, loved, and loathed…
Nokia nk402 (1998)
I'm fairly sure that this was my first phone… stubby aerial, small LCD display, rubber keys… it looked a lot like a nk402, and the timescales match too (the article linked about was from August 1998).
The whole thing was a revelation. The hardest bit was realising that if you took a call whilst you were out walking, you could actually continue to walk whilst taking the call. At first I'd just stop dead – which was annoying for others when on a busy London pavement.
Having a mobile made a huge difference to how my social life worked too. Pre-mobile, Friday afternoons at work were spent phoning (or occasionally with some, emailing) friends to find out what was going on at the weekend. Being always connected changed that ritual forever (although not nearly as much, it has since transpired, as having kids changes your social life…)
Nokia 7110 (1999)
Ah, the Nokia slidey WAP phone, the 7110. Somehow I managed to convince my employer of the time to buy this one for me. And it was a revelation – the Internet on a phone!
Actually, the revelation was that in 1999 the Internet on a phone was beyond rubbish. Tiny black and white LCD display, rubbishy Internet 1.0 web sites and GPRS data speeds left one with a "Erm, why?" feeling. A feeling I frequently get when confronted by new technology to this day.
But the flicky slidey-out keyboard cover was a talking point in pubs. And the roller was the first time I'd seen a phone with anything but buttons for input.
Nokia 8310 (or something very similar) – 2001
One of the recurring jokes in Ben Stiller's 2001 fashion industry comedy Zoolander is the use of preposterously tiny mobile phones. It's hard to believe these days in the era of Phablets (and where even a "standard" smartphone appears to be packing around a 5″ screen).
At that time, I went from the forward looking 7110, to the tiny thing that may have been a 8310. One of the problems with looking at the history of Nokia mobile phones is that you soon realise just how many models they've made over the years.
Nokia 6310i – 2003
Something of a legend – and a phone that dominated the business mobile world globally for a while. The last phone I had that you could describe as "dumb".
Nokia 6600 – 2004
A couple of firsts for me with the 6600 – my first colour-screened phone, and my first camera phone.
On the latter – the camera was rubbish. VGA quality, no focusing, no flash. But a sign of things to come. Still only running on 2G networks, so although it had a better browser that what had come before, it was still a painful experience to use in the wild. On the outside I always thought it had something of a New VW Beetle aesthetic…
Motorola Razr – 2005
A work phone – the first time I received a work phone on a work contract, and my first experience of a non-Nokia device. Having grown up with the evolution of the Nokia OS, I hated this thing. Just couldn't get it to work. Sorry Moto.
Nokia N80 – 2006
And part of the reason why I couldn't be bothered to get it to work was the N80. The first phone I had with the ability to reliably receive and send email, a great camera with flash and focus, and a proper headphone jack (which meant I started to use my MP3 player less and less). And it did slidey things. I'm a big fan of slidey things…
Blackberry 7100 – 2006
A note to employers. Giving second-hand mobile phones to new joiners so that existing staff can use the opportunity to upgrade their own early sucks. It sends out completely the wrong message. No one likes to inherit someone else's ear grease.
Especially with a phone as unlovable as the 7100. In the early days of cinema, experiments took place with a two-colour process (red and green) that sort of made the movie look sort of colour. The 7100 had a screen like that. And my first BlackBerry experience left me bemused as to why they'd ever become popular; entering the settings menu, for example, seemed to required a post-graduate degree in Unix.
Nokia N73 – 2007
And the 7100 looked even more dated when I got hold of an N73. This was smartphone perfection. A great camera. Music, SatNav (which also doubled as a handy hand-warmer after a few minutes of use). Apps (if you could be arsed with the Ovi Store. Email. Web. And (pre-iPhone) what was a ludicrously big screen. Per-fec-tion.
O2 Orbit 2 – 2008
Uh-oh. What's this? Another work phone. Brand new, this one. As was the replacement that I got when the first one had a minor issue with receiving a signal. Under the O2 branding, and HTC-built, Windows Mobile device. Shocking touch screen. Stylus….
Windows Mobile was a great PDA operating system. Or for devices that couriers used. But for phones it just wasn't that great…
HTC Hero – 2009
In 2009 I was just about to move the company I worked for onto Google Apps, so I took the plunge, dumped Nokia, and moved to an HTC Hero. One of the early Android phones, it had a camera that was dreadful, too small a screen to effectively type on, and a weird trackball that basically said "HTC aren't really sure about how to build touchscreen phones yet". It showed promise for the future, but was a step backwards from my last Nokia – especially as the App store was very under-developed.
Blackberry Curve 8900 – 2009
In the depths of the post-crash recession, I moved the company over to BlackBerry (or at least all those who needed mobile email). The 8900 was a pretty good phone, but the economics were the main reason we went that way. With the HTC being fairly useless for typing, I did a lot of blogging from my Curve. And its 2.5G data focus meant it was surprisingly usable when 3G phones struggled for bandwidth.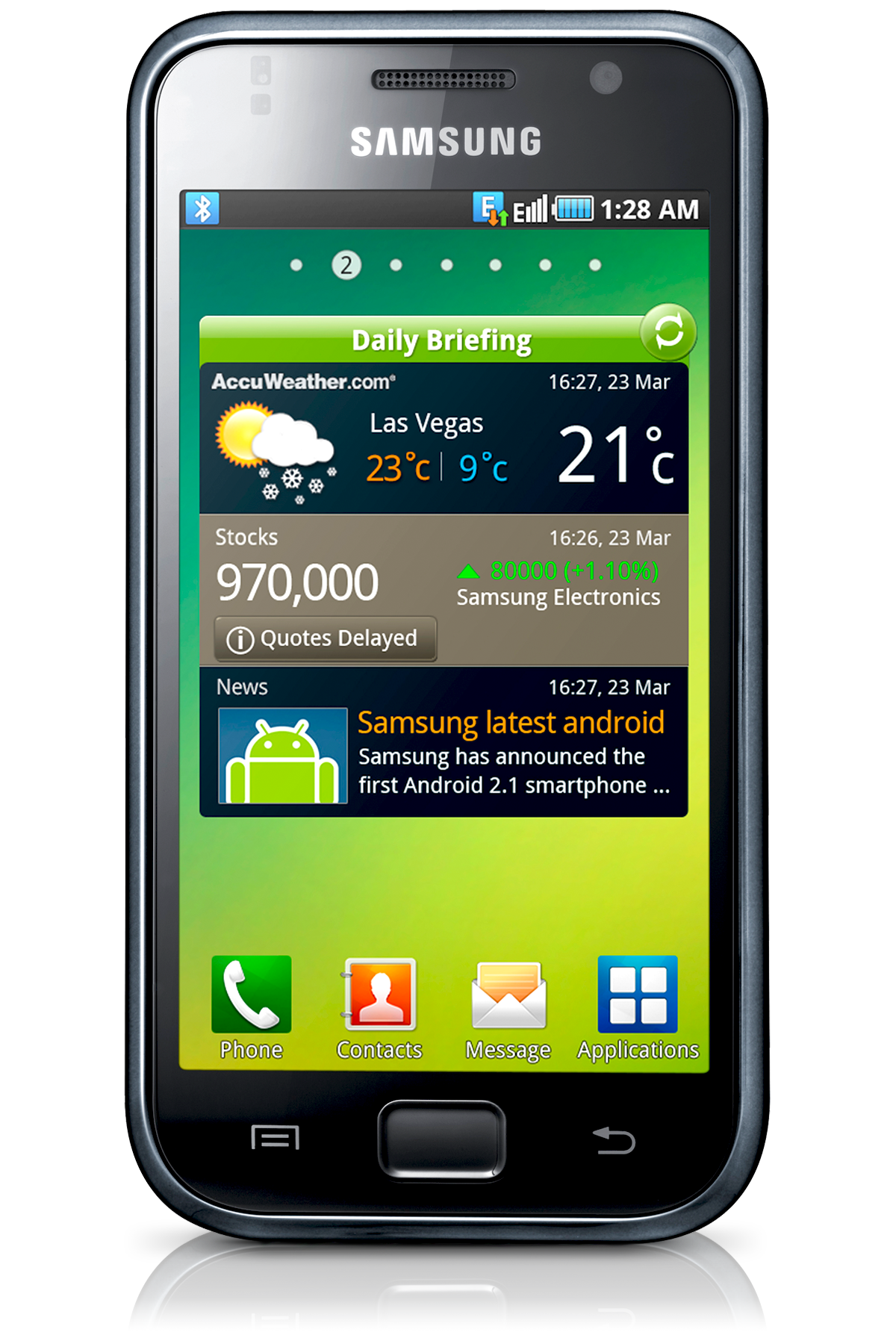 Samsung Galaxy S – 2010
So first off, I was given this phone by Google at a big event I attended. GIVING ME PHONES FOR FREE TO KEEP MAKES ME LIKE THEM MORE.
But the Galaxy was a revelation. The screen, the camera (although still not as good at the Nokias), and also Swype, which enabled me to type as quickly as I could on the BlackBerry keyboard. Apps were becoming more plentiful, so I was sold…
The only downside was that, when I first got it home, my wife asked my why I'd bought an iPhone.
HTC Mozart – 2011
Which meant that my next inherited second-hand work phone was another low experience. The Mozart was a first-generation Windows Phone, and the hardware was reminiscent of the Hero. Not great…
Samsung Galaxy S2 – 2011
Especially in comparison to the upgraded Galaxy. This is still my main phone, and, whilst it's starting to show it's age a bit, is still a great device.
Nokia Lumia 700 – 2011
And so my last two phones were both work devices. The 700 showed that Nokia could still make great hardware, but the Windows Phone 7 was playing catchup…
Nokia Lumia 900 – 2012
… resolved to an extent with the 900 which shipped with WIndows Phone 8. Better, still a bit behind, but definitely getting there. However, a big caveat. I once dropped this on my bare foot. It almost broke my toe. The 900 is one heavy, heavy device. The best camera in a phone I've ever owned. But I guess I've spent too much time now with Android to make the shift easily…